Enjoy your stay in a French destination known for its natural abundance. A discovery experience to share with family and lovers.
Reconnect with nature and do something good during weekends and holidays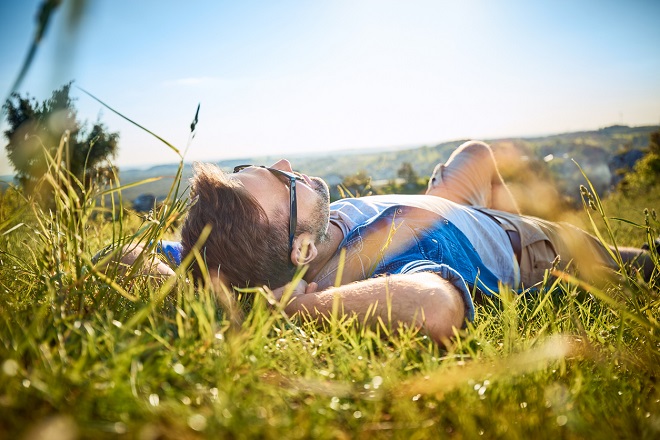 A man with sunglasses lying on the grass Credit: BartekSzewczyk
See also
There's nothing like a trip in the middle of nature Relax with your family or lover. It's nice to spend a weekend or vacation in the countryside to get a little closer to nature.Indeed, a quiet stay in the heart of a French natural park, or spending the night under the stars at a campsite in the middle of the forest, is the best. how to forget stressChoose forest lodgings, quaint homes, and even mountain huts to change the scenery even more.
in France, many destination You can reconnect with nature. Do you like tropical beaches? Do you like mountainous landscapes dotted with forests and criss-crossed by rivers and lakes? will be found. Nature activities abound and cultural visits are a must.
15 French vacation destinations where you can stay in nature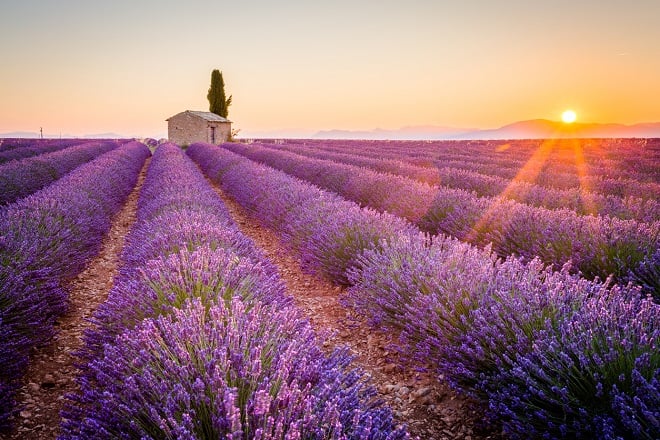 Lavender fields Credit: Ronnybas
spend memorable stay By discovering these destinations in France that have everything to enchant nature lovers. Immerse yourself in the charm of these landscapes day or night. You can choose rooms with nature, lake or castle views. Beyond our accommodations, we have outdoor activities for the whole family, including hiking, spas, pools, and entertainment for the kids.
1- French Orient Forest for a family weekend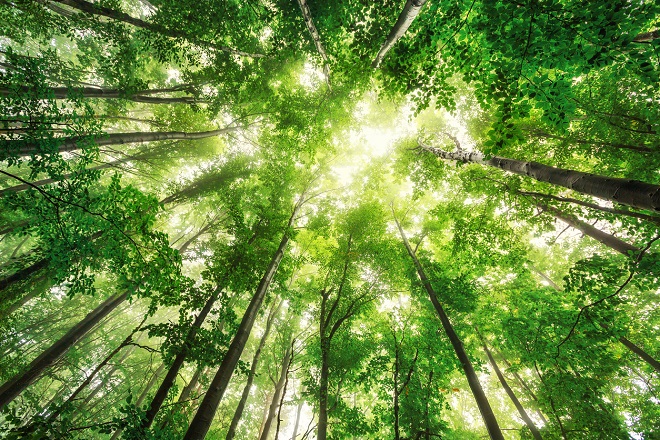 Beautiful nature in the forest Credit: valio84sl
Located in the forest of the Orient, in the Grand Est region, Less than 3 hours by car from Paris, is one of the largest natural parks in France. Covering more than 70,000 hectares, the site is home to century-old trees and several lakes, making it a special reserve for a wide variety of flora and fauna.In particular, bird sanctuaries are almost 267 bird speciesThe lake lends itself to many activities for the whole family, such as sin, canoe, rowingor sailMany hotels and B&Bs offer rooms with nature views.
2 – Causses du Quercy Regional Nature Park in France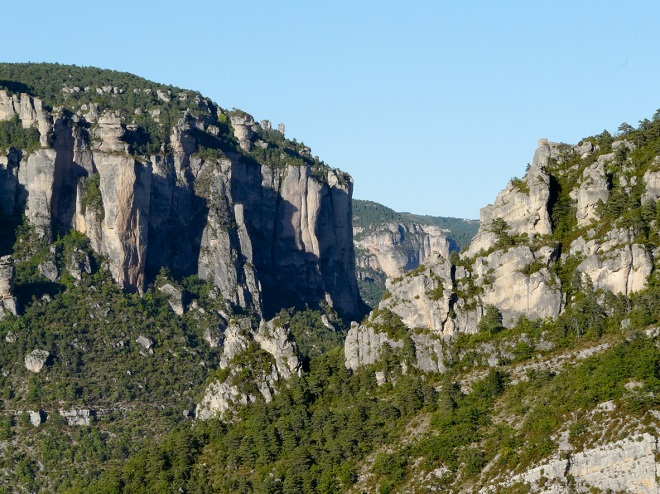 Unforgettable views of the Causses du Quercy Park Credit: sosobuzuki
located in the area OccitaniaThe Causses du Quercy Regional Nature Park is full of exceptional sites such as lakes, picturesque villages, caves and many other natural curiosities.
During your stay at the hotel or campsite, you will have the opportunity to visit Rocamadour and the Dordogne Valleythe Cahors and Lot valleys, as well as the Figeac and Ceret valleys.
Don't miss the hike that leads to black triangle », an area especially useful for spending the night under the stars. Don't forget to take an underground walk through the caves of the Cours du Quercy, a mecca for French speleology.
3- Spend a family weekend in the French Cevennes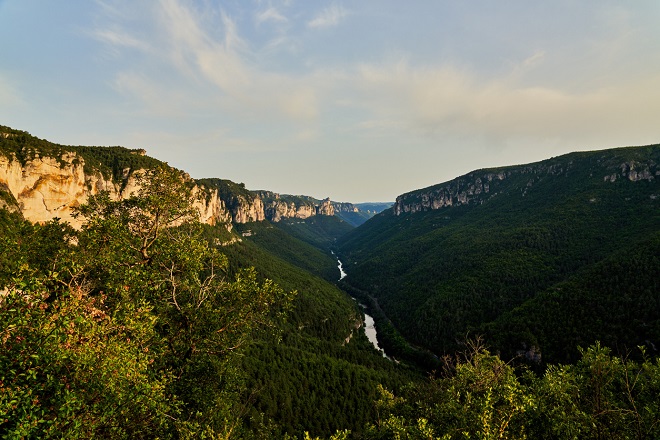 Beautiful natural scenery of the Cevennes Credit: Tim Starke
about 700 km from Paris, the Cevennes form a haven of true peace to the south of the Central Massif. An ideal destination to chain visits to castles, natural sites and other places of interest before returning to your hotel room to enjoy a night's rest.
The Cevennes Park is just wild and protected areasis home to a rich flora and fauna and has earned UNESCO World Biosphere Reserve status.
Cévennes National Park received the 'Label' in 2018. International Dark Sky Reserve For the extraordinary quality of the night sky.
4- French Ariège Pyrenees for a family weekend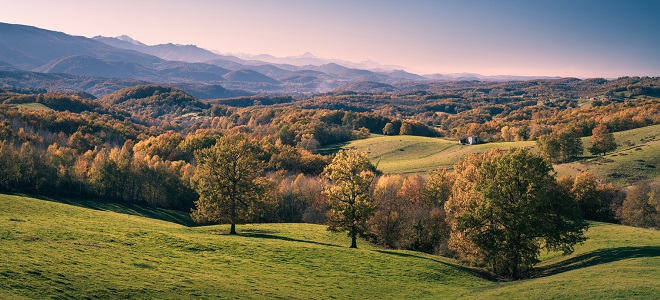 Ariege Pyrenees hinterland Credit: Marc Andreu
The Pyrénées-Saliers-Joise is the ideal place for a breath of fresh air, whether on vacation or on weekends. In this part of the Hautes Pyrenees, Rich and vast pristine natural landscapeThe region attracts hiking enthusiasts from all over France. Many hiking trails wind through green meadows, crystal clear lakes, wild ponds and sublime waterfalls.
The stay is also enhanced by a visit to a picturesque village where the residents and local artisans are very welcoming. The stop is an opportunity to sample local cuisine before returning to your hotel room for a restful night.
5- French Touraine for a family weekend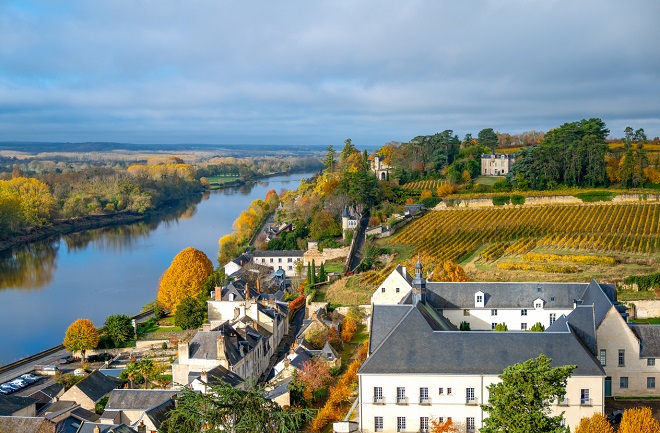 Green valley along the Touraine River Credit: Gim42
Located in the Center-Val de Loire region, Touraine crosses the Loire River. Touraine has managed to preserve its natural heritage in harmony with its dynamic urban planning.Among the interesting places to discover during your holiday in Touraine are the gorgeous A castle surrounded by vineyards. The hermitage house that houses the museum is also worth a visit. Hiking trails also traverse vast forests and cross rivers suitable for riverwalks. It's a trip that kids can enjoy as much as Disneyland!
Causses du Larzac in France for a family weekend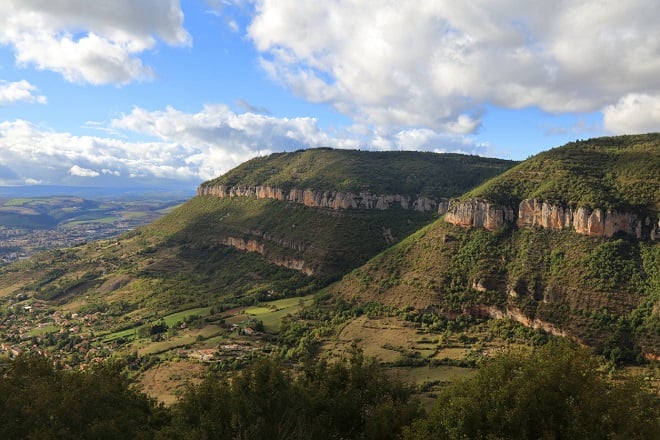 Causses du Lazarc's End of the World Landscape Credit: tupungato
The Causses du Larzac Regional Natural Park in Occitanie is a haven for lovers of open space and nature. The area is known for being sparsely populated and calm, but you'll find charming hotels, cozy little villages and activities to enjoy with the kids.enough to cut off from the world as a familyThe area's nature parks offer a wide range of outdoor sports, but you can also visit farms where you can taste the best local produce.
1- Haut Languedoc in France for a family weekend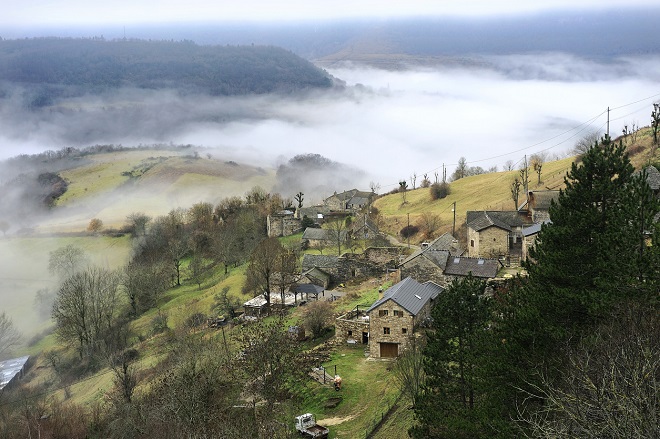 Small natural village covered in fog Credit: Gilles_Paire
Haut Languedoc offers a relaxing getaway in the midst of nature. After a night at the hotel, drive past Neolithic lakes and caves, and finish your stay with many discoveries, from wine-producing plains to grain-producing regions. Accommodation can be booked all year round.
2- Spend a family weekend in the Ardèche Valley in France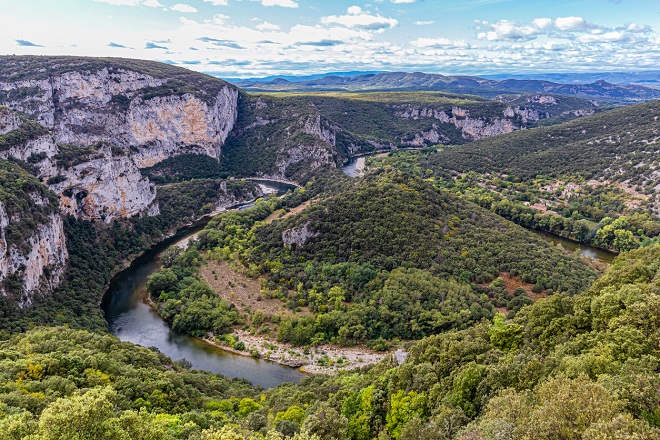 River in the Ardèche Valley Credit: Philippe Paternolli
Categorized special place in franceThe Ardèche gorges stretch for about 30 km. You can explore the many marked trails offering breathtaking panoramas by canoe, foot, bike or horseback.
Your family can enjoy rock climbing, caving and even paragliding during your stay. The descent of the Gorges de l'Ardèche can be done on weekends.The information and photos of the Ardèche gorges will make you want to book a hotel room immediately.
3- Have a family weekend on France's Hautes Vosges Greenway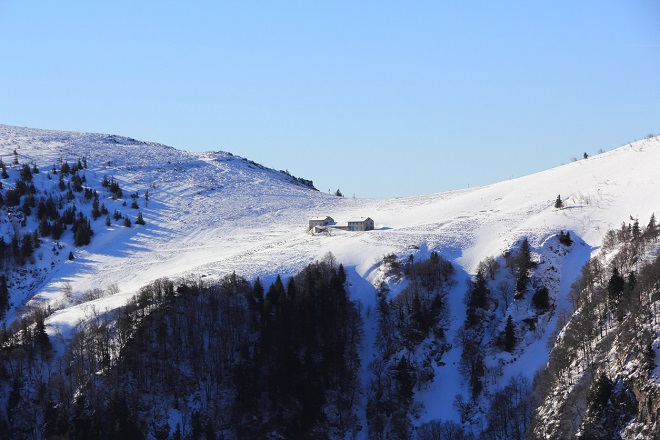 Hautes Vosges covered in snow Credit: Pixel-68
The Vosges massif is also a holiday resort where you can breathe fresh air in nature. Whether you go alone, as a couple, with friends or family, the expansive area of ​​Voie Verte will soothe you with its lush vegetation. Forget the car, go horseback or mountain biking to places of interest and cultural relics steeped in history.
4- French Provence for a family weekend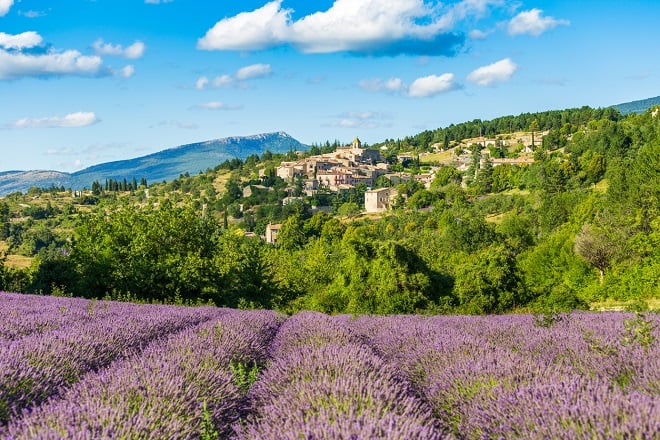 The famous purple lavender fields of Provence Credit: Serbek
For a family weekend, discover the famous lavender fields that represent one of the most beautiful natural landscapes in France.
Located in the Provence-Alpes-Cote d'Azur region of southeastern France, Provence will amaze you with its lavender fields and ocher cliffs as far as the eye can see.
This holiday destination has several marked routes hiking enthusiastDiscover the region's very rich cultural heritage and ancestral traditions, not to mention the gastronomy that attracts so many tourists.
5- The French Camargue for a family weekend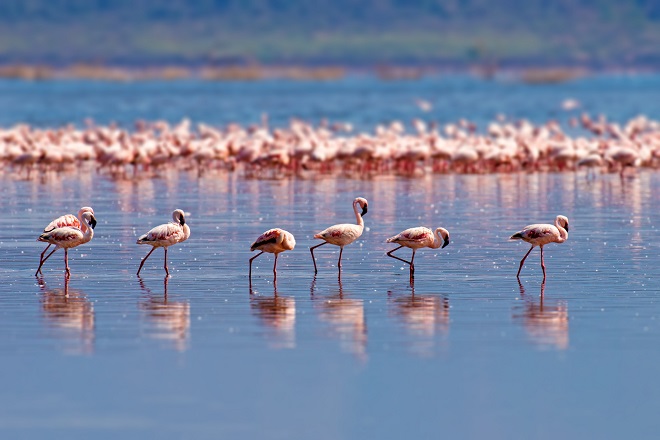 Camargue pink flamingo Credit: Byrdyak
The Camargue guarantees a true return to its source Forget the stress of the big citySituated between the Rhône River and the Mediterranean Sea, the park allows visitors to observe colonies of pink flamingos in their natural habitat. To enhance your stay, bullfighting, horseback riding and swimming in natural pools are popular activities in this beautiful destination. Many vacation rentals have spas and restaurants that serve local cuisine.
6- La Corte in France for a family weekend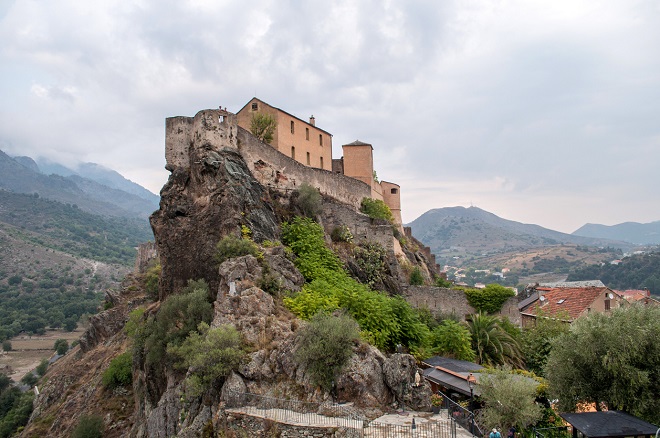 Panoramic view from the heights of La Corte Credit:: Jan Zabrodsky
Located in the heart of a beautiful island with direct flights from Paris, La Corte is a small village perched on the rocks. It offers panoramic views of the gorgeous Gorges de la Restonica, a river dotted with waterfalls and natural pools. This territory A true land of adventure and escapeWith the theme of contact with nature, it is perfect for a stay with family and lovers. Corte gets stormy in the summer, so don't hesitate to book your vacation rental as soon as possible.
7- French Dordogne Valley for a Family Weekend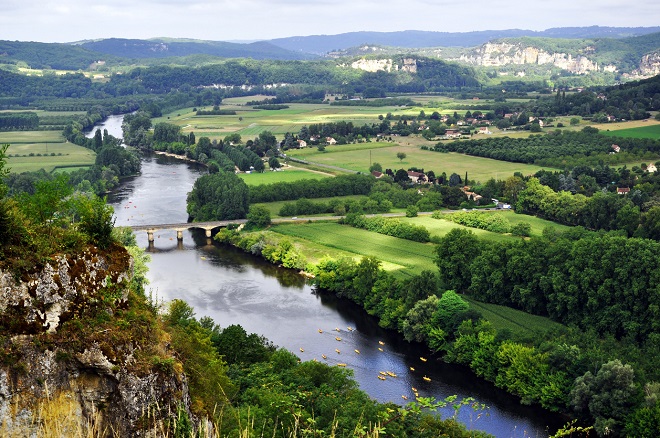 The beauty of the Dordogne Valley Credit: Mogala
Known as the Valley of Wonders, the Dordogne Valley is ideal for a relaxing weekend in the midst of nature.In this Moselle countryside wonderful scenery Between rolling meadows, gardens and cultivated fields. Enrich your stay by strolling through the gardens of Marqueyssac and discovering the pretty villages with gourmet delicacies such as foie gras, duck breast, truffles and porcini mushrooms.
8- Gers in France for a family weekend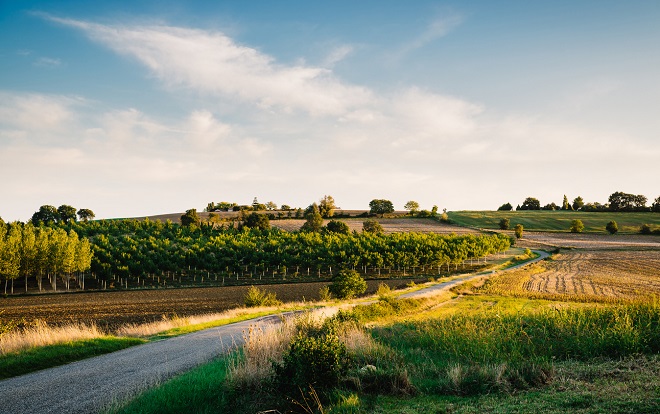 Gyor countryside Credit: dutourdumonde
Located at the gates of Gascony in Southern France, About 7 hours from Paris, the gel invites you to escape and return to your roots. This agricultural area is crisscrossed by small streams bordered by vines, groves and fragrant hedges as far as the eye can see. Several Gascon castles, castels and bastides dominate the rocky promontory.
9- French Loiret for a family weekend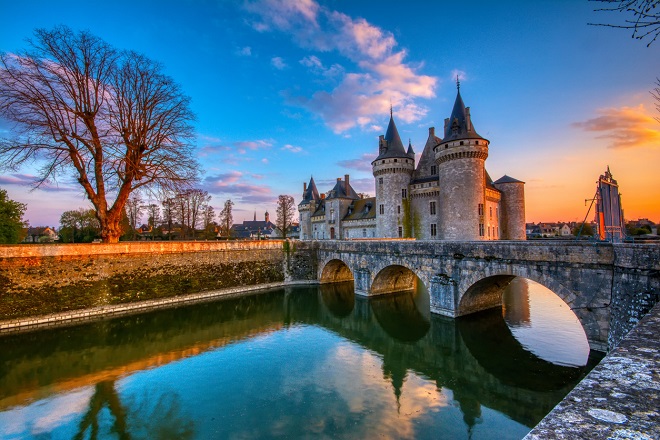 Castles to discover in Loiret Credit: StockPhotoAstur
Located between Montargis and Pithiviers, 80 km from ParisSaint-Loiret is surrounded by 35,000 hectares of Orléans Forest. Its rich soil, preserved nature and cultural heritage are worth the detour. Complete your trip on this route through Brittany with a visit to religious buildings, fortified castles and unusual museums, as well as the gardens of the Route des roses.